Accommodation
Apartments & Suites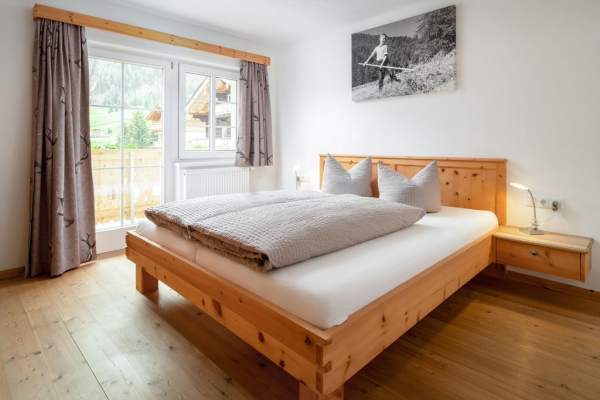 Apartment Dorfblick
The spacious and bright apartment is oriented south-west. Its size is about 50m², and it can accommodate 2-6 people. The scent of the stone pine is especially beneficial. The entire apartment is equipped with pine furniture and a wooden floor.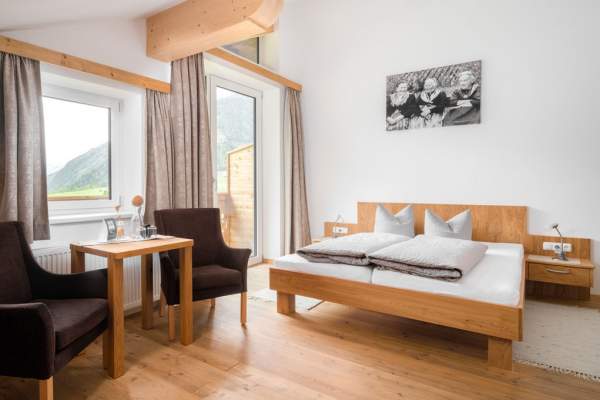 Suite Böses Weibele & Panoramablick
The spacious double rooms, equipped with wooden floors and furniture from the local carpenter, are located on the 3rd floor and oriented south. The incredible view onto Kals and its mountains will make your heart beat faster. The size of the rooms is about 30m². They can accomodate 2-4 people or be used as family rooms.
Rooms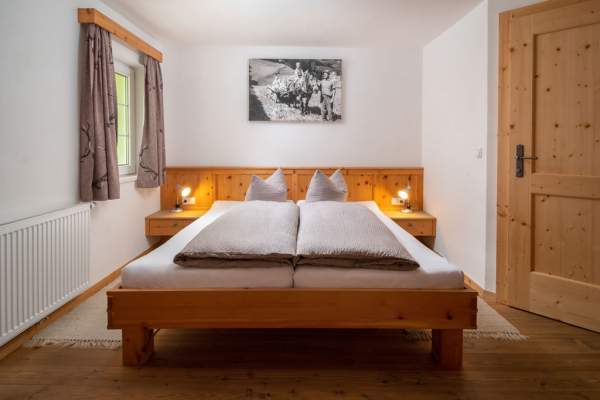 Family room Schönleitenspitz
The cozy family room made of stone pine wood with morning sun is oriented east and its size is about 30m². It includes a parents' bedroom as well as a separate children's room. The room can accommodate 2-4 people.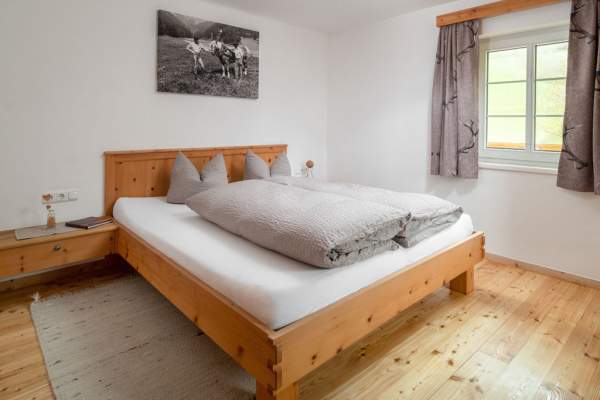 Double room Talblick
The bright double room, which is equipped with a wooden floor and pine furniture, offers a wonderful valley view and is oriented south-east. The size of the lovingly designed room is about 20 m² and can accommodate 2 people.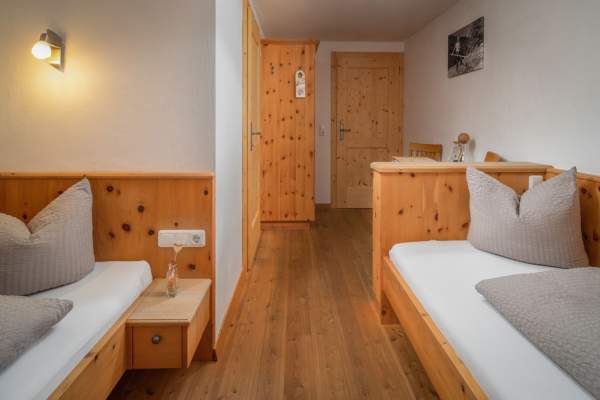 Twin room Kendlspitz
The small but nice twin-bedroom, oriented west, will help you feel good. The scent of the stone pine makes for a pleasant room atmosphere. The room is furnished with pine furniture and a wooden floor. The size of the cozy room is about 15m². Hence, it can be used as both a single as well as a youth room.